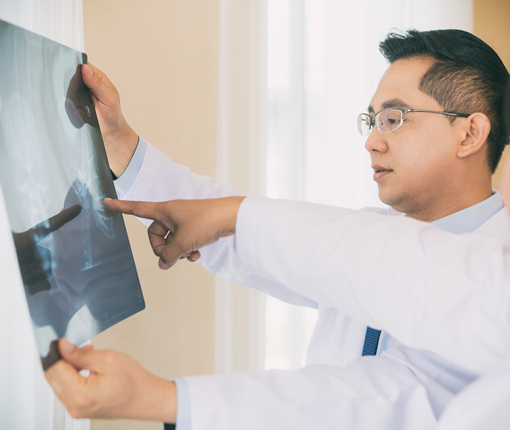 RADIOLOGY & INTERVENTIONAL RADIOLOGY SERVICES
AT UCSI HOSPITAL
The Radiology Department at UCSI Hospital provides quality, fast, and precise images while also ensuring patient safety in the following areas: ultrasound, radiology, magnetic resonance imaging, computed tomography, 2D and 3D mammography, and bone mineral densitometry. Radiology is a highly technical discipline that necessitates specialised training in order to effectively diagnose and treat a wide range of medical issues. Our radiology team provides diagnostic and interventional radiology services to adults and children. For patients who require multiple radiology tests, the department will make every effort to coordinate and complete the tests in a single visit.
The Department of Radiology provides the following services:
Digital General Diagnostics Radiology & Mobile Digital X-Rays
Computed Tomography (CT Scan)
Ultrasound (sonography)
Magnetic Resonance Imaging (MRI) with Biomatrix Technologies
Digital Mammography (2D / 3D)
Bone Mineral Densitometer
Vascular & Neuro Interventional Radiology
Biplane Cardiac Catheterization Laboratory
*Before undergoing any radiology procedure, female patients should notify their doctor if they are or may be pregnant. If you had a diagnostic procedure prior to discovering you were pregnant, consult with your doctor.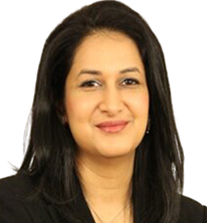 Resident Consultant Radiologist
(Head of Department)
Dr Deepali Sharma A/P Krishna Kumar Sharma
MBChB (UK), FRCR (UK)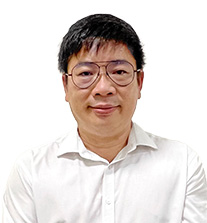 Consultant Interventional Radiologist
& Interventional Neuroradiologist
Dr Lau Jia Him
MBBS (MAHE), M. Radiology (UM), Fellow of Interventional Neuroradiology (Sweden), Interventional Radiology Fellowship (Malaysia)
CONTACT INFO :
To register, seek more information or enquiries, kindly contact us at
Contact number: +606-648 8888
Email: [email protected]
Opening Hours:
Monday to Friday: 8.00 am – 5.00 pm
Saturday: 8.00 am – 1.00 pm
Sunday & Public Holidays: Closed
24-hour availability for inpatients and emergency cases
Location: First Floor, Radiology Department