DR MENAGA A/P SELLAMUTHOO
MB BCH BAO (NUI), MRAD (UM)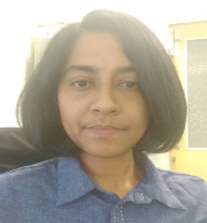 National Specialist Register No.: 135948​​
Location: 1st Floor, Radiology​
Phone/Extension No.: +606-648 8888/7128​
Dr Menaga obtained her Bachelor of Medicine (MB), Bachelor of Surgery (BCh), Bachelor of Obstetrics (BAO), (NUI) from University College Dublin/Penang Medical College in 2008 and her Master of Radiology in 2016 from University of Malaya. ​
Her career began with the MOH as a Medical Officer from 2008 to 2012, after which she served as Medical Officer at UMMC in Petaling Jaya from 2012 to 2016. Her experiences include performing Ultrasounds, MRIs, CT Scans, X-ray imaging, Mammogram, Portable Radiography and Flouroscopic procedures while serving a diverse caseload including new-borns, infants, children, adolescents, adults and geriatric patients. She also served at Hospital Sibu from July 2016 to August 2017.​
Dr Menaga has, since September 2017, been the Radiologist at Hospital Tuanku Ja'afar, Seremban and visiting Radiologist for multiple hospitals.​