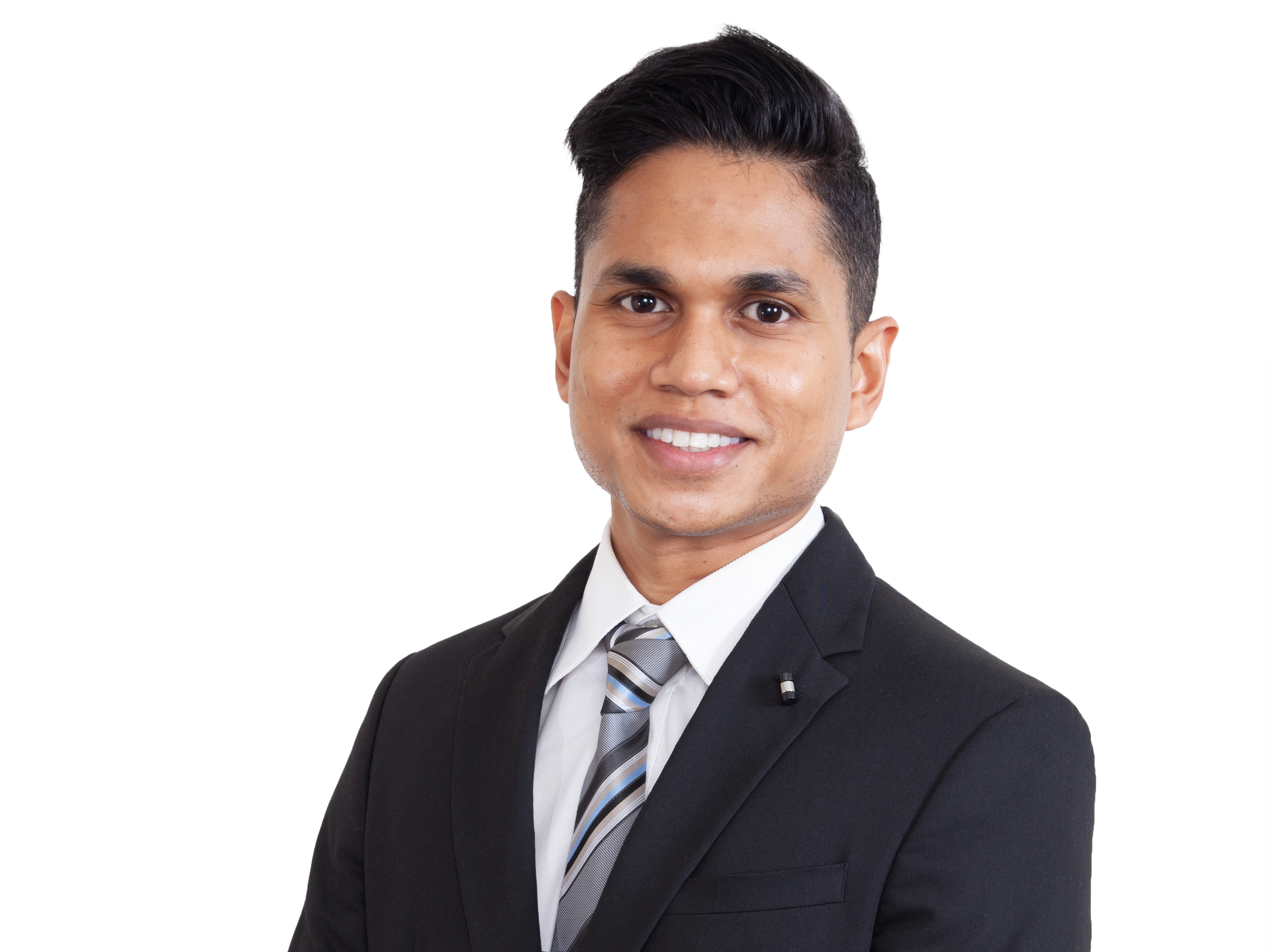 Dr. Mohd Fariq B. Mohd Yusof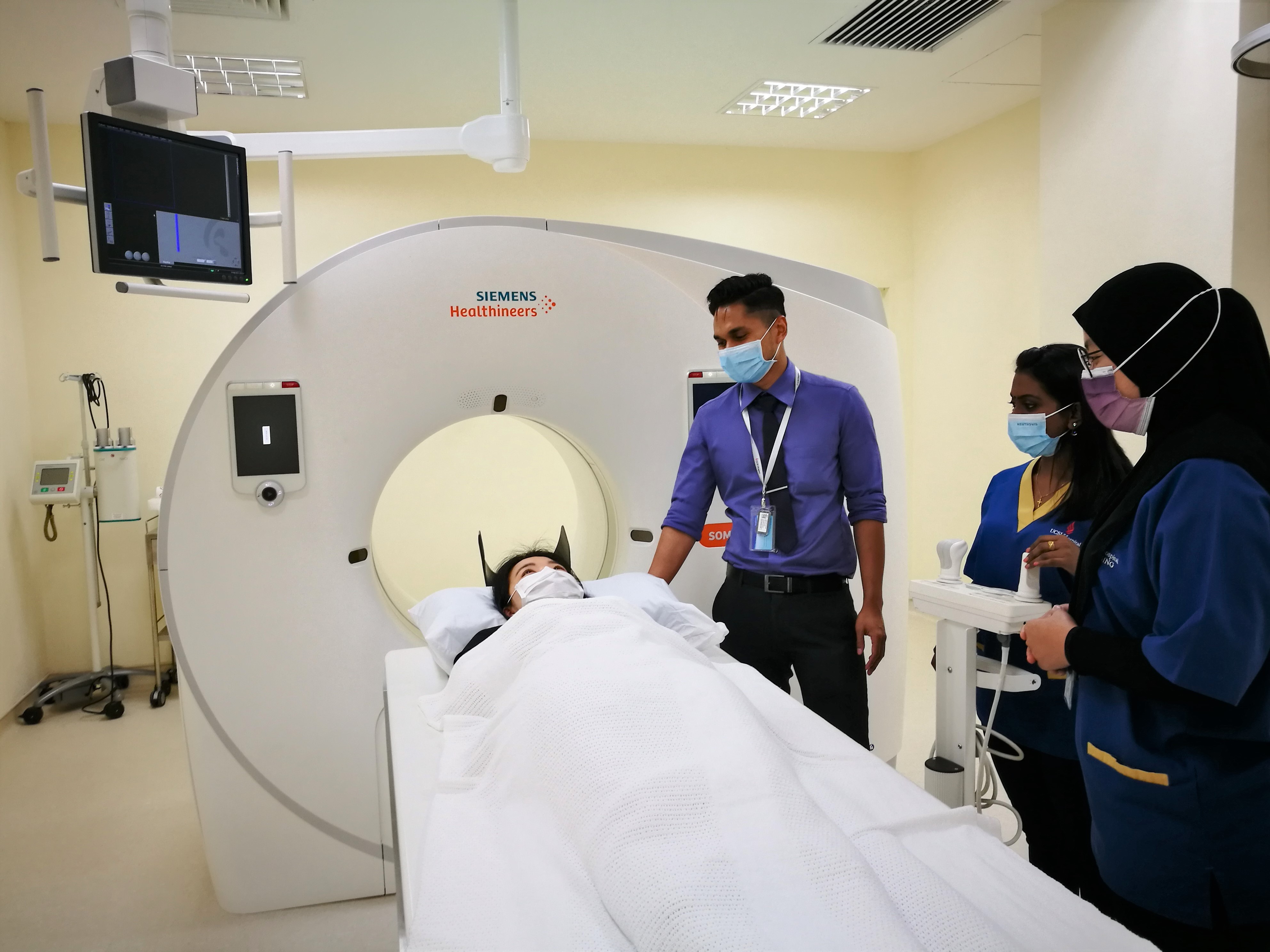 Dr Fariq and the staff perform a demonstration of the CT scan.
Most of us have ideas about X-ray, CT scan, and MRI machines through our routine medical checkups. At the same time, some of us also have common fears and confusions about the radiation from these machines.
A proper understanding of radiology is crucial to avoid misinformation and myths. With that, UCSI Hospital Radiologist, Dr Mohd Fariq Mohd Yusof will address some of the fallacy regarding radiation from the equipment. Additionally, he will share about his role in the hospital.
Hailing from Johor Bahru, Dr Fariq obtained his medical degree from Crimea State Medical University, Ukraine, in 2009. Between 2009 to 2014, he had served as a medical officer in Hospital Selayang and Hospital Raja Permaisuri Bainun, Ipoh before he starts his masters' training at Universiti Sains Malaysia.
After completing his training, he worked as a radiologist at Hospital Sultanah Aminah from 2019 to 2021. Currently, he is working at the radiology department at UCSI Hospital as a certified radiologist.
Always active in both action and thought, he passes his time by building models of architecture, exercising in the gym, and do gardening at his house.
State-Of-The-Art Equipment
When he was asked about the hospital's equipment, Dr Fariq said the facilities are some of the most advanced within the industry.
"One of the latest equipment we have is the Somatom Drive Precision With Dual Source CT. This CT scanner stands out from other CT Scanner in that it allows us to do cardiac scanning in a short time. This CT scanner can do all the expected scans plus cardiac scanning. Besides the added feature of this machine and its post processing software for a coronary angiogram, it can detect stenosis and vessel plaques causing blood flow obstruction," he commented.
Dr Fariq added that UCSI Hospital is only the third hospital in Malaysia to use this ultramodern CT scanner. Some hospitals may have CT scanners that provide 320 slices of imagery, but our scanner is comparable to the higher-end scanners. Plus, it reduced the overall radiation dose due to its dual power source."
Besides that, he said UCSI Hospital offers dwi bone scan on the MRI Machine to detect bone metastases. This supplementary service will benefit the patients in Negeri Sembilan patients by reducing the need to go to Putrajaya for this scan.
Common Misconception
According to Dr Fariq, many people have the misconception that X-Ray can cause cancer due to radiation.
"It is a myth that getting an X-Ray scan can directly give you cancer. The reality is we are exposed to radiation all the time. The minerals in the ground give more radiation than a typical X-ray scan." Dr Fariq said.
Besides that, he mentioned all radiologists are responsible for advising their patients regarding the radiation level. For example, Dr Fariq said physicians would caution pregnant women not to take CT scan unless necessary.
Furthermore, he mentioned all radiologists are answerable to the Ministry of Health for any procedure and accidents that occurred during the treatment. As such, he assured the public that they do not need to worry about getting their regular X-ray scans as the staff are trained and held to a high standard.