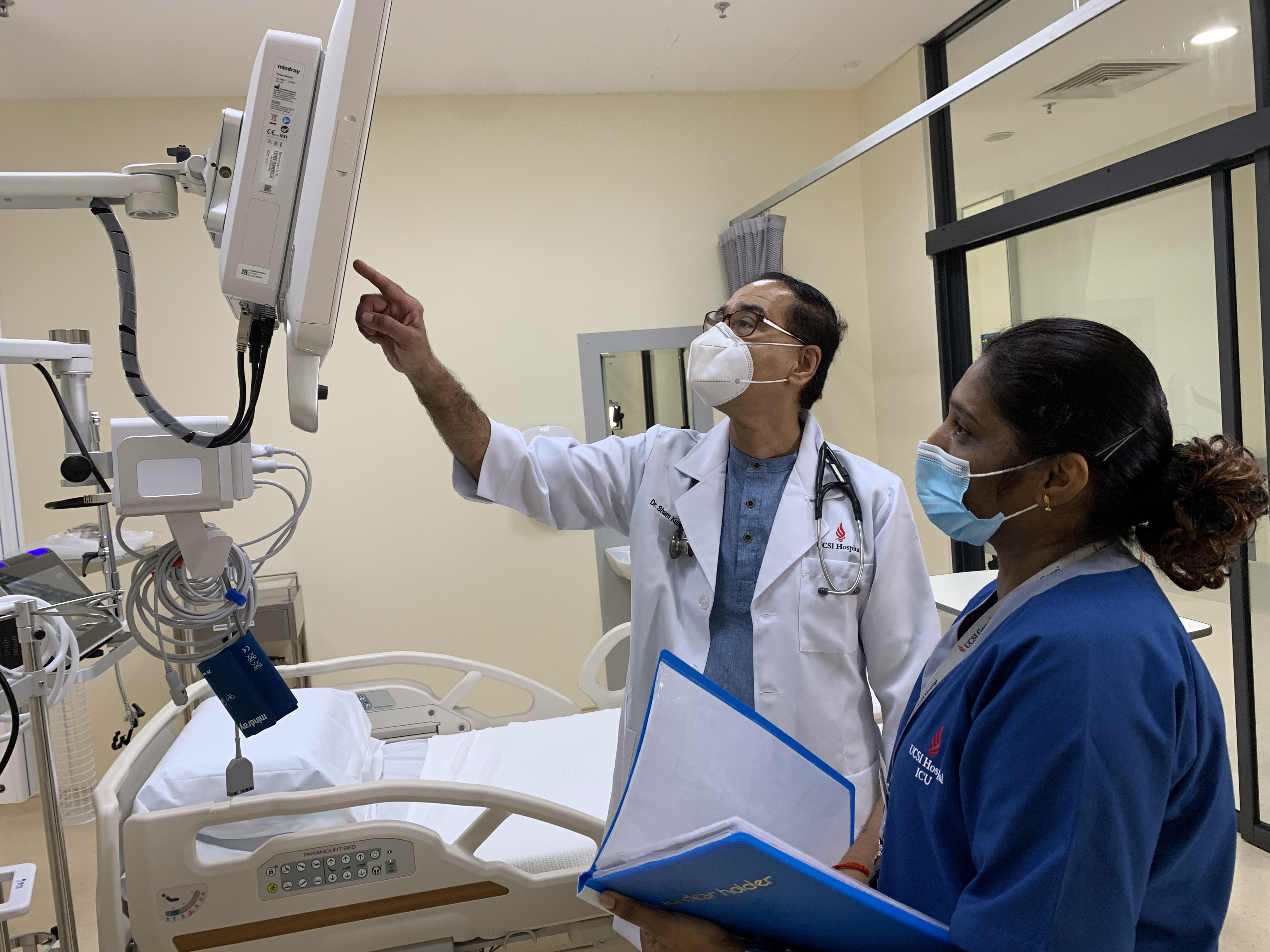 Understand anaesthesiology and what an anaesthetist does because it is indeed more than just administering anaesthesia. Find out more from Dr Sham, our head of anaesthesiology and critical care unit, on the complexity of the job and what entails.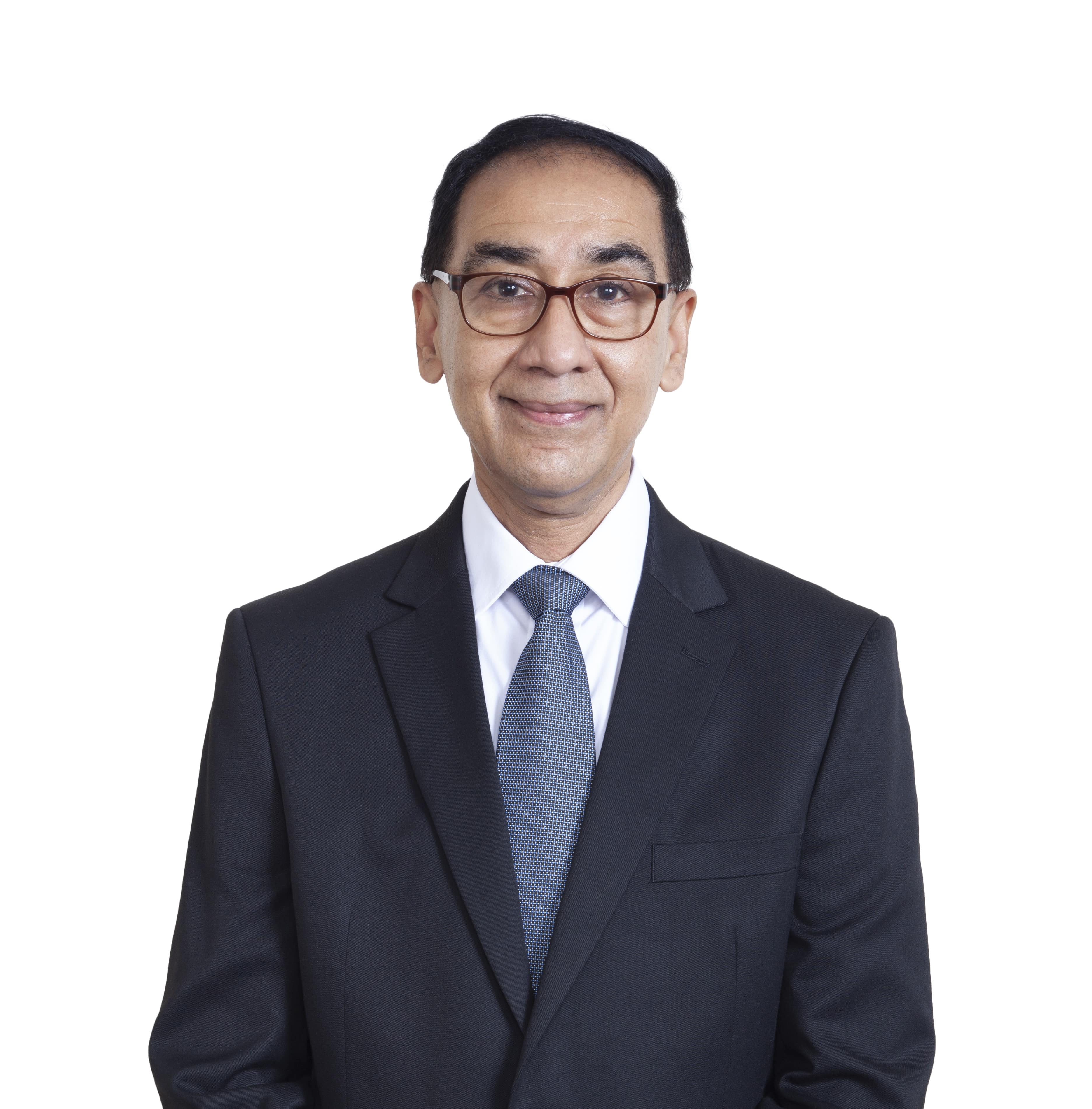 Dr Sham Kumar Sadanand, Anaesthetist
Anaesthesiology is an abstract discipline within medicine. The number of qualified anaesthetists within the country is still lacking. UCSI Hospital is therefore pleased to have Dr Sham Kumar Sadanand lead its anesthesiology and intensive care departments. He brings to UCSI Hospital 25 years of experience in various anaesthetic techniques for all types of surgery. He supplemented his extensive experience with his expertise in intensive care to back up the complex surgical work.
"Often, smaller hospitals refer patients who need complex surgery to larger centres. One of the reasons for this trend may not only be due to the lack of surgical expertise, but it is also due to the lack of anaesthetic and intensive care support," He said.
At UCSI Hospital, Dr Sham Kumar is ready to deliver this calibre of anaesthetic and intensive care support to our patients enabled by the latest in cutting edge medical technology and equipment.
The anesthetists' work is not limited to the operating room, they also play an important role before and after surgery. Before surgery, they are responsible for screening the patients and optimising their medical conditions to assure them of a safe operative course. During surgery, the anaesthetist is responsible to ensure that the operation goes smoothly and that all the patient's life signs and systems remain stable until they can emerge from the anaesthetic and move to the recovery room.
Occasionally, they need to tackle the complications brought on by the stress of surgery and anaesthesia by transferring the affected patients to the ICU where the patients are stabilised with various intensive care techniques, advanced equipment, and administration of pain killers.
Purpose Of Anaesthesiology
In short, anaesthesia enables the surgeon to embark on simple and complex surgeries safely to deliver the best surgical outcome. The defining skill of an anaesthetist is not only to make patients unconscious, but to assure that they regain consciousness in a stable and pain-free state.
"In a complex surgery, it can be said that it is an art to perform safe and complex anaesthesia in patients with severe medical conditions," Dr Sham concurred.
Possible Side Effects
Like all medical procedures and medicine, anaesthesia has side effects. However, a qualified anaesthetist with advanced skill sets can mitigate the side effects of anaesthesia by carefully balancing his or her technique. Anesthesiology is a sophisticated field as it combines the usage of drugs and technical skills.
"In the last 30 years, there have been major developments in pharmacology, equipment and anaesthetic techniques. This development has benefited us greatly as we have developed new methods to reduce the side effects of anaesthesia," He said.
Anaesthesiology and Critical Care
Dr Sham said he plans to build an anesthesiology and critical care unit with a team of anaesthesists and critical care specialists at UCSI Hospital that supports all types of surgery and anaesthesia while providing advanced critical care.
Critical Care is another specialty that functions closely with anaesthesiology. It is often a crucial back-up required after a difficult surgery in ill patients. The intensive care unit is often equipped with complex equipment to provide life support to patients who are very ill.
The critical care unit also provides life support to ill patients from all parts of the hospital or the emergency department who are admitted with serious problems like lung infections, heart failure, kidney failure, brain injury and many more critical conditions.
"With my years of expertise in anesthesiology and critical care, I intend to combine the two disciplines to serve our complex surgical and critically ill patients at UCSI Hospital effectively to deliver the highest standard of complex medical care to ensure that the patients walk out of the hospital in good health," He said.