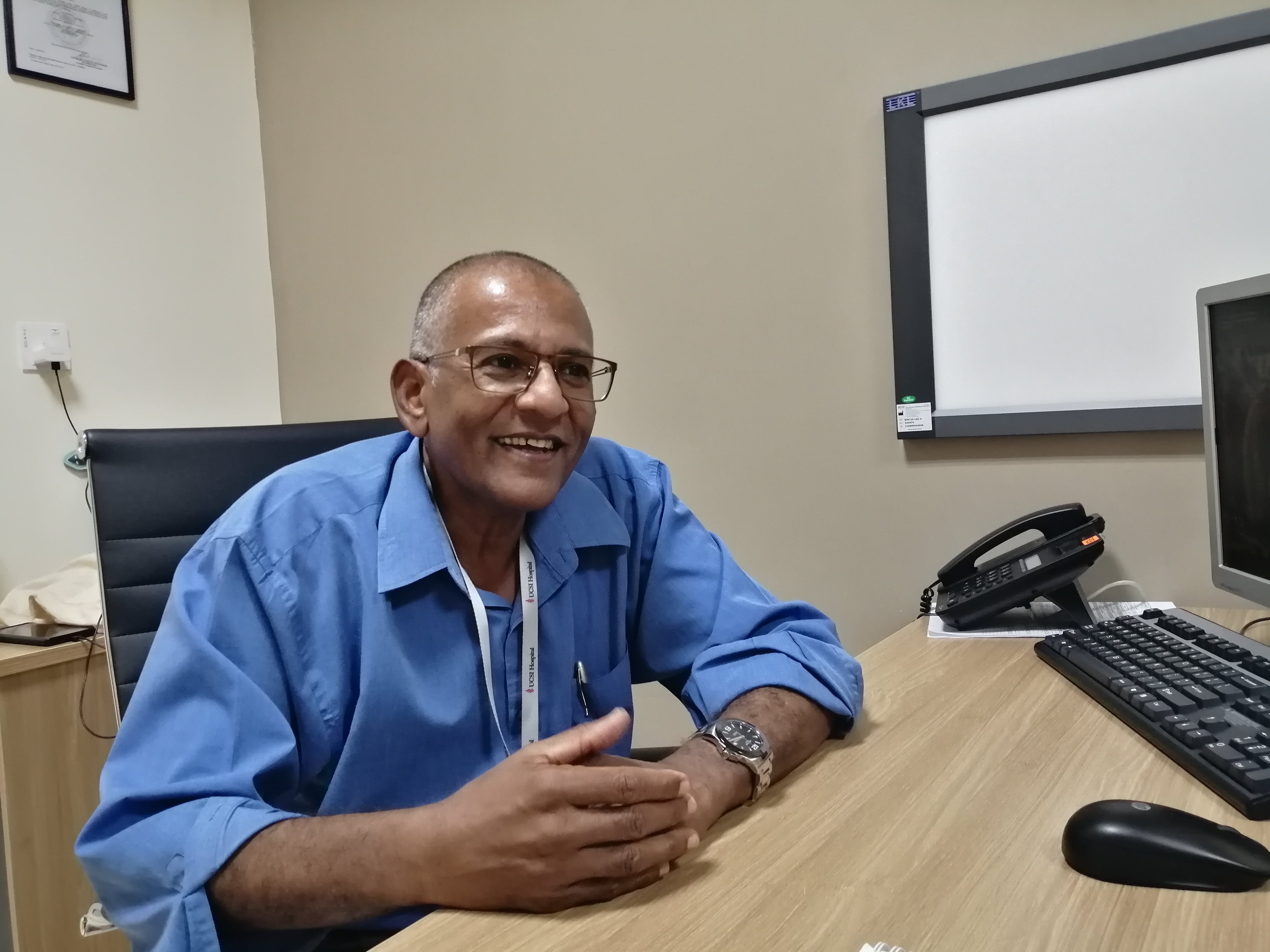 Dr Pathma is well-versed in managing general surgical diseases and has performed numerous operative procedures.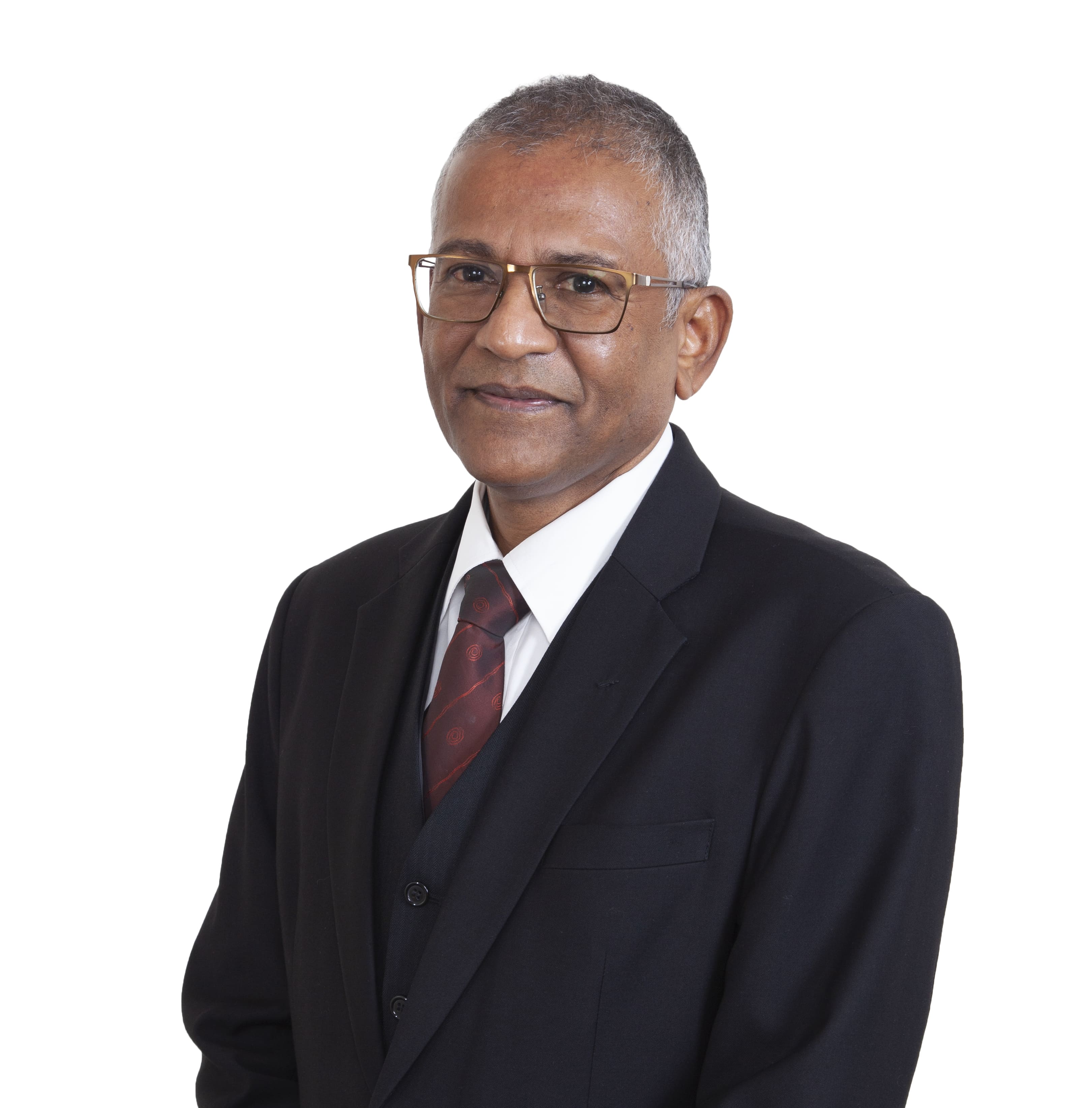 Dr Pathma Rasa A/L Anna Rasa, General Surgeon
What do we know about the general surgeon? Is it just about surgeries, or is it more than that? Additionally, after having surgery, does one need to stay in the hospital for a long time?
According to UCSI Hospital's General Surgeon Dr Pathma Anna Rasa, there is no need to be afraid of surgeries and the complications, particularly minor surgeries. Nowadays, he said, surgeries can be done quickly and efficiently. As a result, patients do not have to stay at the hospital for a long time.
"They can even return home early, and I think that is what they are most worried about. Apart from that, the complications of surgeries today can be minimised.
"To make it simple and straightforward, a patient undergoing an appendix surgery today morning or afternoon, will be able to be discharged by the next morning," he said.
Dr Pathma then added breast cancer patients can even be discharged in just three days after surgery. Furthermore, the patients will be equipped with a drain tube and will be advised on how to take care of themselves.
"For these patients, we will teach them how to take care of themselves at home. The main aim of surgery is to do what is needed and send the patients back home to rest and recover," he added.
Dr Pathma further added and explained that plenty of surgeries today can be done laparoscopically except breast cancer and abdominal surgeries, among others.
When asked why he chose general surgery as his expertise, Dr Pathma explained that he enjoyed the instant satisfaction when things improve after surgery.
"I was not particular in becoming a doctor in the first place as I just wanted to enjoy life. However, after my studies, I enjoyed my housemanship where I got the chance to work in different sub-specialities and go through different challenges," he highlighted.
Dr Pathma also said that the people in Port Dickson (PD) should be happy that UCSI Hospital – an established private hospital – is in operational.
"People in PD and in the state of Negeri Sembilan particularly should be delighted that UCSI Hospital is now running. A world class care is now closer to their homes. People in PD and Negeri Sembilan do not need to go far for treatment," he said.
Dr Pathma graduated from the University of Mangalore (Kasturba Medical College) in 1989 and completed his higher surgical training at Universiti Kebangsaan Malaysia Hospital in 1999. He obtained his general surgical experience serving both in Peninsular Malaysia and Sabah.
During his service in Queen Elizabeth Hospital, Kota Kinabalu, Sabah, Dr Pathma also covered the Duchess of Kent Hospital, Sandakan, Tawau Hospital and Labuan Hospital as a surgeon.
This Jalan Ipoh born doctor has been in private practice at different hospitals since 2004. Dr Pathma joined Damai Service Hospital, Kuala Lumpur at the end of 2003 before joining Columbia Asia Hospital Seremban in 2007. Dr Pathma then joined UCSI Hospital on 2021.
Dr Pathma is well-versed in managing general surgical diseases and has performed numerous operative procedures. Some of the procedures were related to the thyroid gland, breasts, gastrointestinal tract, abdominal hernias, laser haemorrhoidectomy and other general surgical and laparoscopic procedures.