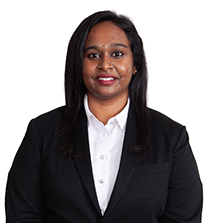 National Specialist Register No.:
Malani Tamil Selvam obtained Bachelor of Science (Hons) Physiotherapy from Lincoln University. Started her career as a physiotherapist at various healthcare settings and gained vast experience in leading a rehabilitation and physiotherapy department.
Her key areas are musculoskeletal rehabilitation and amputee rehabilitation. She contributes her expertise not only with patient care and rehabilitation, also to provide public health talk creating awareness to community emphasizing the importance of rehabilitation therapy in clinical environment
Malani Tamil Selvam is committed and passionate about her noble profession by providing excellent service and care to patients.