About
UCSI Hospital
Specially designed to deliver world-class care close to home, the Hospital offers treatments in the following specialty areas: anaesthesiology, cardiology, gastroenterology, internal medicine, nephrology, obstetrics and gynecology, oncology, orthopedics, pediatrics, pathology, radiology, and respiratory medicine.
Built on a 40 acres site at Bandar Springhill, Negeri Sembilan, UCSI Hospital opened its doors in 2021 as a 130-bed facility. The Hospital will grow organically, eventually maximizing its capacity at 1000 beds.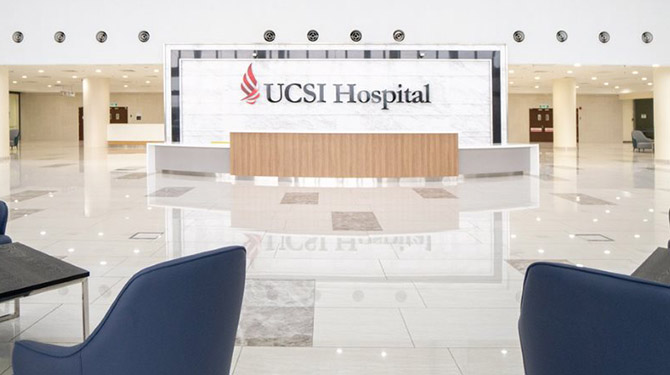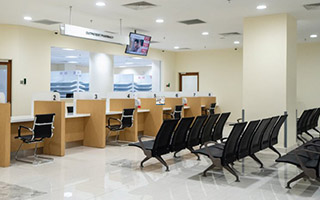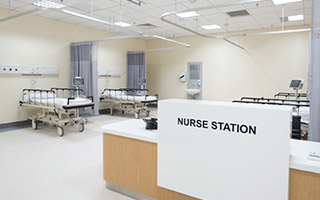 For All Mankind
Research will be another hallmark of UCSI Hospital. The hospital will collaborate with some of the world's most renowned universities on a number of pertinent projects. Two notable endeavours focus on:
A Global Network
UCSI Hospital will foster ties with leading US-based hospitals. These include Harvard's Brigham and Women's Hospital and the McGill University Health Centre. Links will also be established with Ohio University in regards to comprehensive care for the aged.
UCSI Health Metropolis
UCSI Hospital is the crown jewel of the UCSI Health Metropolis – a mega project that is designed to turn Springhill into a hub of medical tourism, education and innovation. UCSI International School and Sri UCSI private school are already operational in the township and more infrastructure projects will be added to the Health Metropolis in the near future.
These include a luxury hotel, a convention centre, a lifestyle shopping mall, a skin science and aesthetics experience centre, sports facilities, retirement homes, praxis labs® and a new UCSI University campus.